Digital Media Company Group Nine Buys Lifestyle Publisher PopSugar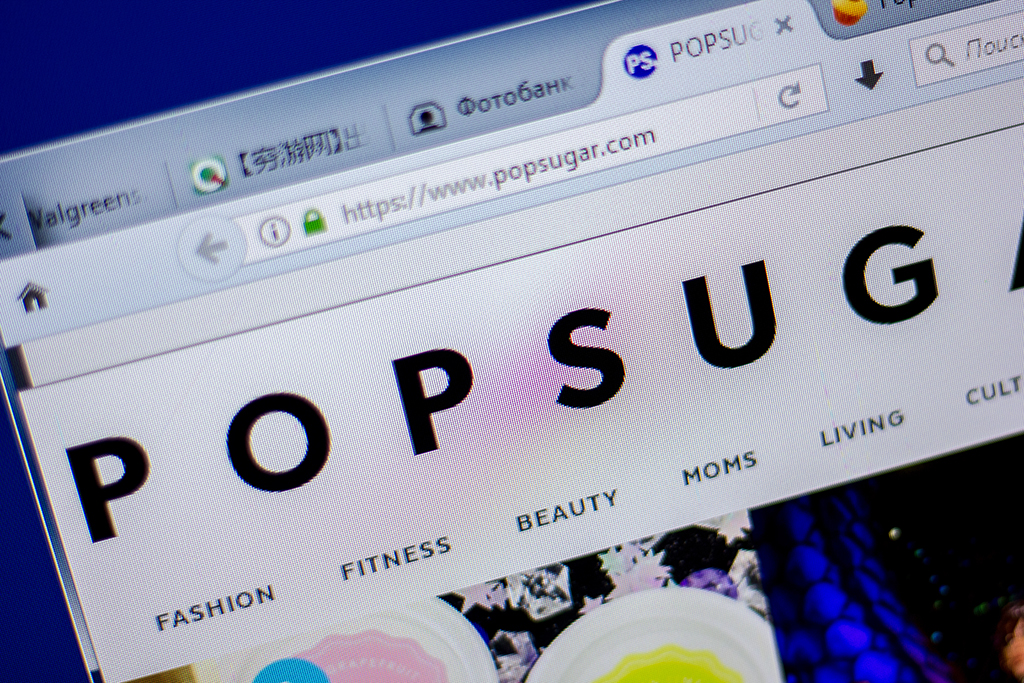 Discovery-backed Group Nine Media acquires female-focused lifestyle brand PopSugar.The all-stock acquisition will bring PopSugar into the Group Nine portfolio, which includes Thrillist, The Dodo, NowThis, Seeker and comedy studio JASH.
PopSugar Inc an American media and technology company that is also the parent to the media property PopSugar, the shopping platform ShopStyle, and a monthly subscription business PopSugar Must Have was acquired by Group Nine, on Tuesday.
The companies said the latest acquisition happened with a belief that they can spread their network and arrange a bigger scale in order to do better in selling online ads (Facebook and Google are rulers in this field so far).
Sources familiar with the whole story say that the all-stock deal values PopSugar around $300 million and will, hopefully, give its shareholders more than 30% ownership of the combined company. The combined company will keep the Group Nine Media name and as per the arrangement, Group Nine's shareholders will own the rest.
Group Nine was valued at more than $600 million in the deal, sources said. That is pretty much compatible with its worth that was evaluated last month when its latest funding round happened. The biggest Group Nine's shareholder is a TV programmer Discovery, and they have raised $190 million to date. Also, it's worth to mention that the merged company is worth more than $1 billion.
Be it as it may, this isn't a first media merger that happened in the last few weeks, Two weeks ago Vox Media purchased New York Media in an all-stock deal that valued New York at about $105 million.
Also, just seven days ago, Vice Media made a deal with digital publisher Refinery29 for about $400 million (mostly-stock) plus some cash.
But, to be back on the story – this seems to be an excellent deal for Group Nine since PopSugar is railing the tracks of top advertising categories of retail, beauty and consumer packaged goods.
Ben Lerer, Group Nine Chief Executive said:
"When we started Group Nine almost three years ago by combining Thrillist, NowThis, The Dodo, and Seeker, we foresaw the impending consolidation of the industry and set out to create a model for the next-generation media company with significant scale, deeply loyal and engaged audiences, multiplatform expertise, and highly diversified revenue.

Popsugar hugely expands our reach within an important demographic, bringing us a community that deeply loves the Popsugar brand and a company with the proven ability to diversify their revenue across premium advertising, affiliate, direct-to-consumer commerce, licensing, and experiential channels."
In order to be profitable, PopSugar does have to meet some standards. As per sources, it expects to have about $100 million in revenue this year. If we take into account that a company raised around $41 million from investors including Sequoia Capital and Comcast Corp.'s NBCUniversal – profitability should not be questioned.
Adding to Discovery, all other big media companies placed their own bets on digital publishing. NBCUniversal has decided in BuzzFeed Inc. and Vox Media. Just for comparison, Walt Disney Co. invested around $400 million into Vice Media.
Lerer added that this kind of investing could make profitable companies that are big enough to attract takeover interest from larger media companies. However, there are reasons for being careful: digital publishers have to see how and in which way they can get their returns for the investments. Because, let's be honest, the industry hasn't grown as fast as many were hoping for.
Group Nine was cofounded in 2016 when few of the digital-media businesses founded by members of Mr. Lerer's family with digital properties owned by Discovery merged.
The post appeared first on CoinSpeaker