Eterbase Announces Exchange Market Structure Shift to EURBASE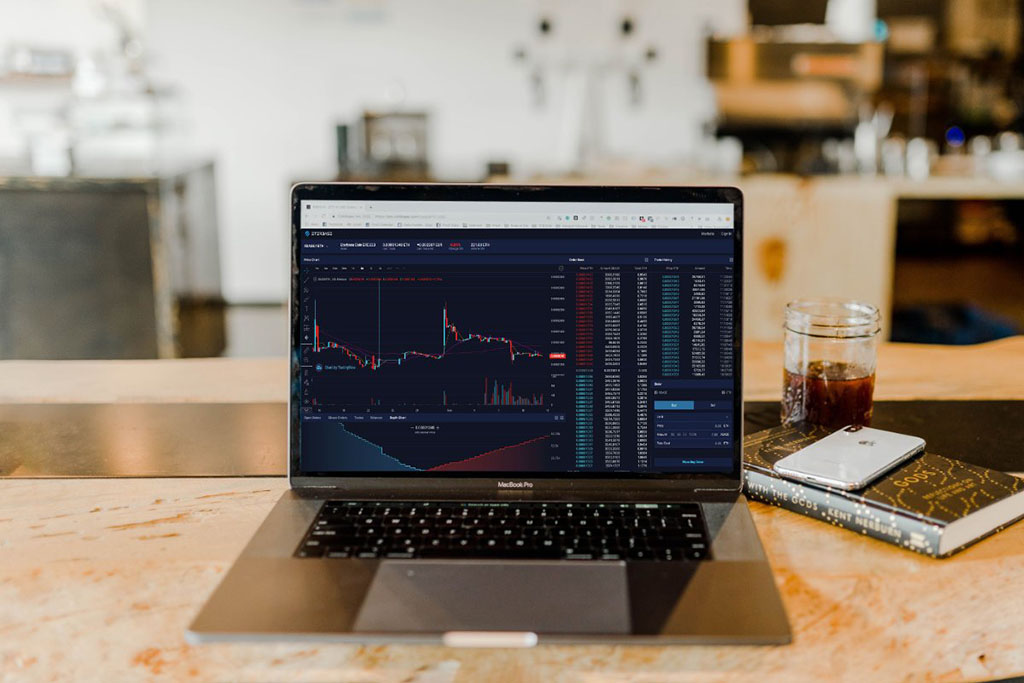 Eterbase has announced a 10X increase in trading volume over the last 8 weeks after transitioning the base trading pair from XBASE token to its EURBASE stablecoin.
Eterbase — the leading EU-compliant cryptocurrency exchange — recently reported achieving the milestone of over $1 million in trading volume per day after transitioning the base trading pair on its exchange from its native XBASE exchange token to its anti-inflationary stablecoin, EURBASE. The shift has accompanied a 10X increase in trading volume on the exchange over the last 8 weeks.
"All current assets of the exchange will be listed under EBASE markets," detailed the Eterbase Medium blog post. "This adjustment will help achieve better liquidity for all assets and improved adoption for the EURBASE stablecoin (EBASE). Additionally, ETH, EUR, BTC and USD markets will be reduced to paid listings and OEO's."
The move aligns with Eterbase's goals of bringing a highly liquid, secure, and regulatory compliant exchange to the EU.
The EURBASE Shift
Eterbase launched EURBASE in October, marking the official release of a unique type of stablecoin in the industry — one that is collateralized with multiple fiat and crypto-assets.
EURBASE is designed to retain consistent value but takes into account the depreciating nature of fiat currencies over time as cheap credit floods financial markets and induces higher inflation.
"EURBASE will be partially collateralized by real EUR deposits that will be held to cover daily, weekly, and monthly withdrawals by a great margin (minimum set to 250 percent or above)," details Eterbase in the white paper. "This will be reported as a minimum cover ratio."
Many stablecoins are designed with 1:1 pegs against reserve currencies like the USD but do not take into account the long time horizon of stabilizing that value. Conversely, Eterbase's EURBASE is partially collateralized by Euro deposits, Bitcoin, and a slight allocation to lower-cap altcoins.
"Due to the fact that depositing large amounts of EUR deposits would attract negative interest rates, the remaining collateralization will be held in the form of cash guarantees covering at least 50 percent of the entire circulating supply of EURBASE, with the remaining 50 percent collateralized mainly in Bitcoin and other cryptocurrencies," continues Eterbase.
Eventually, Eterbase plans to expand the quantity of Bitcoin as the collateralizing asset, increasing Bitcoin allocation to 70 percent of the total over-collateralization of EURBASE.
"This in total would represent 120% over-collateralization in the long-term, covering the circulating supply of EURBASE," says Eterbase. "Over-collateralization and open market operations in the long-run would enable the absorption of shocks and also push the price of EURBASE in line with inflation in the Eurozone."
Eterbase's exchange market shift to listing crypto assets against EURBASE was a result of consultation among the firm's liquidity providers, community, and advisory team.
Considering that exchange-issued stablecoins comprise some of the most liquid trading pairs on major exchanges, Eterbase's move should help bolster its order book depth and appeal to both mainstream and institutional investors.
Such innovation in the design of stablecoins is not only crucial for projecting long-term effects on their adoption, but also in helping to improve liquidity at pivotal fiat gateways like Eterbase — pegging volatile crypto assets to an over-collateralized stablecoin in line with the EU's inflation targets.
Additionally, Eterbase's role in the progression of stablecoins is relevant to the ongoing EU regulatory guidelines as crypto market microstructure matures.
For example, the EU is reportedly already mulling over a regulatory framework for stablecoins in response to Libra, the Facebook-backed global stablecoin project announced earlier this summer.
Growth, Treasury Gateway & Compliance
Eterbase is an EU-compliant exchange in an emerging European cryptocurrency market that has integrated IBAN accounts and SEPA deposits/withdrawals into its exchange, vastly expanding access to EU citizens as a major fiat-to-crypto gateway.
And so far, the exchange has experienced significant growth.
According to Eterbase, the exchange has grown 100 percent in only 2 months and is on pace to meet all of its roadmap milestones on time. The platform's success has been underlined by a premium membership program that includes negative trading fee advantages and a Treasury Gateway that is conducive to B2B transactions.
"Our treasury clients will be able to receive EUR SEPA IBAN in their project name, open a payment account and receive a direct Majestic IBAN for EUR SEPA payments," details the Eterbase team. "They will also be able to send and receive EUR SEPA payments across the markets of 28 member states of the European Union."
Eterbase's Treasury Gateway offering is a product of its partnership with the Majestic Omnibank Payment Platform, through which Eterbase operates under a monetary license. The goal is to remove points of friction that typically hinder the adoption of crypto-based payment rails and exchange access.
As recently detailed by an interview Coindesk conducted with a pair of OTC trading desks, cryptocurrency markets are much more thinly traded than realized, with OTC operations absorbing significant risk to serve institutional clients using derivatives platforms.
Liquidity is at a premium in the broader crypto markets. Until regulation matures to conventional standards, OTC desks are likely to continue capturing vast portions of the total crypto market volume.
However, the progression of initiatives like Eterbase's to couple an anti-inflationary stablecoin with regulatory compliance and a B2B service offering shows significant promise for engaging regulators in a beneficial manner for the broader market.
And the shift of Eterbase's markets from its floating XBASE token to the EURBASE stablecoin is the first in a series of moves the exchange is brewing to become the premier digital asset exchange in Europe.
The post appeared first on CoinSpeaker