Without Google, Huawei Launched Its Mate 30 Phone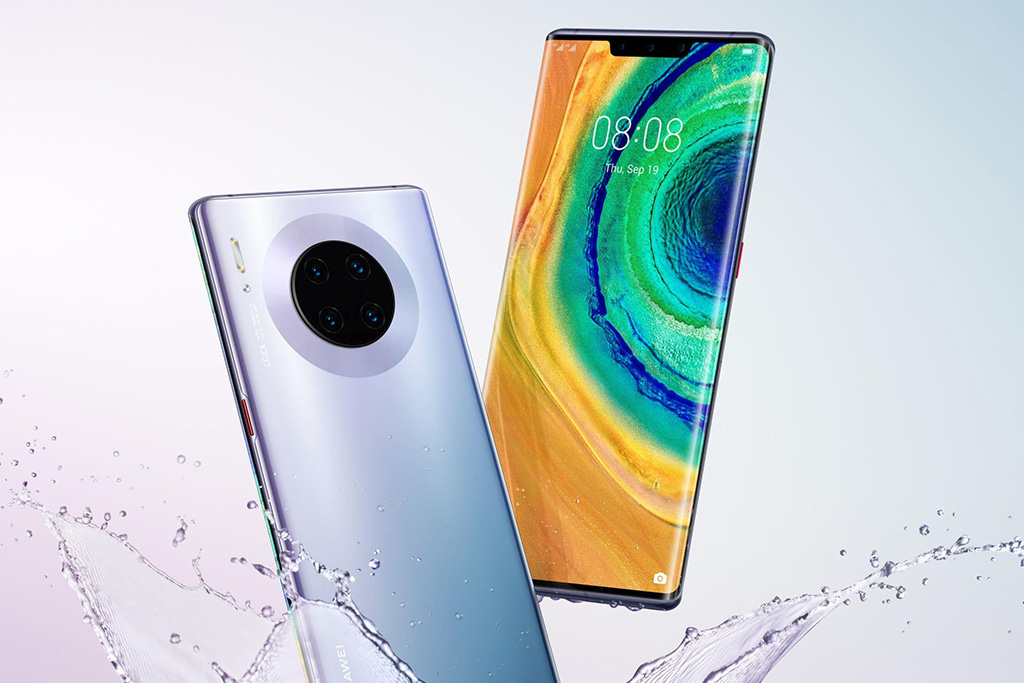 As it was expected, today, on September 19, Huawei has officially introduced its Mate 30 series. The launched Mate 30 Pro and Mate 30 do not have any preinstalled Google's services.
The second major smartphone maker Huawei seems to be in troubles. Even though they tried to convince Google to let them continue operating on their new Androids, Mate 30 Pro and Mate 30, they haven't succeeded.
At the beginning of the month, as we have already reported, the company announced the launch date for its new smartphones. And last week we witnessed a lot of video teasers regarding new models, Google seemed to stay implacable regarding to its politics.
This definitely seems to be a pretty hard period for the Chinese company whose presence on the USA's entity list can't allow US companies to do doing business with them.
A few weeks ago Google warned the company that it wouldn't be able to launch with Google apps and services due to the White House banning US companies (like Google) from working with Huawei, as it has been mentioned above.
Google said last month that these phones wouldn't have neither of Google's apps and services as well as Play Store pre-installed though this store is the most popular platform for Android users outside China to download apps.
What's more, it's worth mentioning that Huawei is already developing their own apps which are available through the Huawei App Gallery.
Analyst Richard Windsor said that without Google Services, no one will probably buy the device but Vincent Pang, senior vice president and board director of Huawei noted that new phones would be based on Android and that the company's goal is to maintain "one standard, one ecosystem, one technology".
The company said that the Mate 30 Series would come with the already developed Huawei Mobile Services (HMS) Core, which is already integrated with over 45,000 apps.
From the company, they said that Huawei was investing $1 billion into its software ecosystem and the investment would be fractured across a development fund, a user growth fund, and a marketing fund.
As per hardware, the phones have a more typical set of flagship specs. Both have a Leica-branded rear camera array contained within a circular camera cutout that Huawei is calling a "Halo ring design."
The Mate 30 can brag about its main 40-megapixel camera that has a f/1.8 aperture, an ultra wide-angle 16-megapixel f/2.2 camera, an 8-megapixel f/2.4 telephoto camera, and a "laser focus" sensor.
The Mate 30 Pro, on the other hand, has the resolution of the ultra wide-angle camera to 40 megapixels with an aperture of f/1.8, and instead of the laser focus sensor, it has a 3D depth sensor.
According to company, the phone can record in up to 4K 60fps, or else record in slow-motion at speeds of up to 7680fps when filming in 720p. Huawei also presented their ultra slow-motion camera in action with footage of a hummingbird in flight, that is also very impressing.
The screens of the phones have some differences. The Mate 30 Pro has a 6.53-inch screen and is curved around the edges, and Mate 30 has a typical flat display that's slightly bigger at 6.62-inches in size.
Mate 30 Pro has a larger 4,500mAh battery, while Mate 30 has a 4,200mAh one. Both phones are fast-charging up to 40W wired, or 27W when wirelessly charging.
Say goodbye to physical keys, with #HuaweiMate30 Pro's side touch design.

Tap the Invisible Virtual Keys for dual side control. #RethinkPossibilities pic.twitter.com/OKzDrD1Ucm

— Huawei Mobile (@HuaweiMobile) September 19, 2019
Since the Mate 30 Pro has display curves (same as the Samsung's Note), Huawei decided not to go with the physical volume buttons on the side of the device, but to present a new touch-sensitive solution. It's a similar technology to what we've seen also on Vivo's Nex 3.
You can buy your Mate 30 Pro in any of six colors available, the range of which includes two vegan leather options. Moreover, there is also a new Porsche Design edition of the Mate 30 with a genuine leather finish.
The post appeared first on CoinSpeaker